It's been well over a year now since Fashion Designer and Entrepreneur Monir Zandghoreishi joined her son-in-law Maurice Leary to expand Step-It-Up Camp.  At first, Step-It-Up Camp was the brain child of  Monir Zandghoreishi's son-in-law Maurice Leary to provide after-school athletics to high risk students. Maurice started out with 16 kids to help them develop their skills and to stay out of trouble. Maurice himself had experienced a hardscrabble past. He was born and raised in New Rochelle, New York and knew one way to get kids on the right path was by mentoring them and giving them another road map to grow stronger and more resilient every day.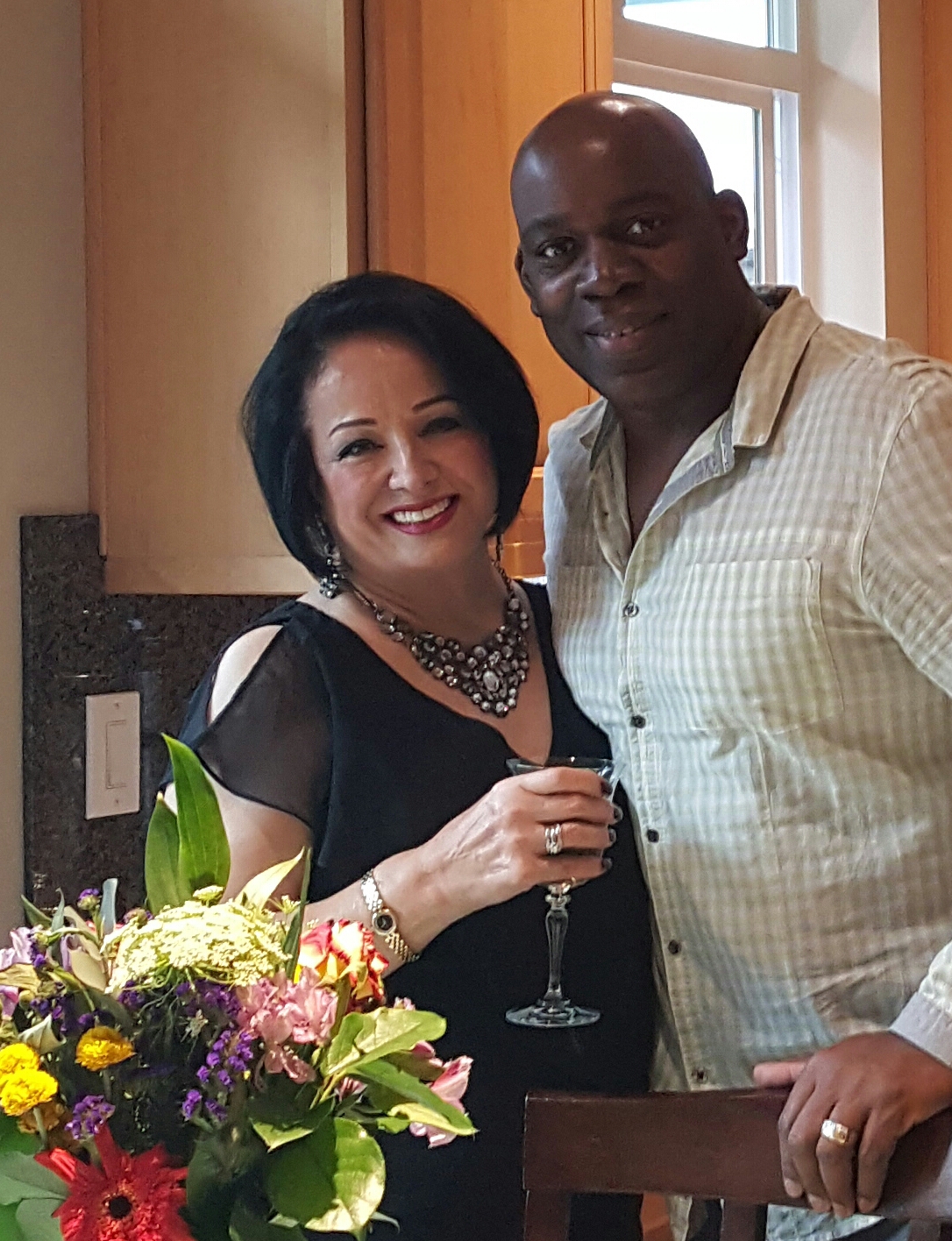 Maurice set up his fledgling sports program with two after-school sports clubs in basketball and volleyball.  Soon he thought it would be great if other programs beyond sports were offered—the kinds of programs that taught kids skills for life. He came to his mother-in-law, Monir Zandghoreishi, whom he had long admired and asked her if she would consider teaching kids how to be fashion designers.
While Maurice started the camp in the 2011 and brought his experience as a sports coach and para-educator to work with kids, Monir joined the camp in 2015 with a creative goal in mind. "Kids are so interested in fashion," she said, and while not every young person who wants to go into fashion can break into the business, they can all learn how to sew. Sewing is a lifelong skill," she adds.
Step-It-Up Camp is now in full swing, and has found a home at the Hangar Café in downtown Kenmore. Monir said the well known café is "a beautiful place to have a little fashion show and bring awareness about the camp to people in that area. "
Her primary mission is to reach out to schools that do not have a fashion program and let families know that we have a fashion show for young men and young women who are interested in entering the fashion industry. 
Monir has a long-standing reputation among Northwest fashion community. In the past she has been the Regional Director of Fashion Group International (FGI-Seattle). Headquartered in New York City, Fashion Group International is widely considered to be the most prestigious professional organization in the fashion industry. Fashion luminaries Diane von Furstenberg, Karl Lagerfeld and Donna Karan are among the rank and file members.  The regional chapters around the country frequently partner with non-profit organizations and foundations in order to lend a hand to and make a difference in the community.  For many years she was Program Chair for Fashion and Fashion Merchandising and Dean of Fashion at IADT-Seattle. She is an experienced and highly respected couture designer in her own right who has long been known as a mentor for new, up-and-coming designers.
The Camp is open to everyone regardless of their economic background. "There are young people who have talent, but don't have the funds," she said. "Without money, they still need the opportunity.  They are a priority."
Maurice noted that Monir's expertise and reputation attracts many aspiring fashion students. "We have one of the best fashion designers in the area and that's a lot to share," he said.
While the camp offers full scholarships and grants that are available based on need, it is interested in teaching students of any age about fashion. The program offers the opportunity for kids to discover their passion and to explore their desire to have a fashion career. The program also serves women who want to learn new skills. Learning how to sew is a skill for a person's entire life. "Adult learners need to be able to make money," Monir said. "This is like driving. If you learn how to sew you never forget.  You can move to different countries, anywhere in the world and you still have a way to earn a living." For more information, please see Step-It-Up Camp.