Life on the Indian River Lagoon
The Indian River County Library System includes a Main branch located in downtown Vero Beach, a North branch located in Sebastian, a Western branch located at the Brackett Library on the Indian River State College Mueller Campus, a Gifford branch within the Gifford Youth Achievement Center, the Marian Fell Library in Fellsmere and a Law Library located on the 2nd Floor of the Main branch.
The library provides mobile printing services. Visitors can print from their phones and laptops to a printer at the Main, North and Brackett branches. Each library in the River County system holds events and workshops specific to their community. However, the main branch located in Vero Beach offers amazing programs in environmental stewardship.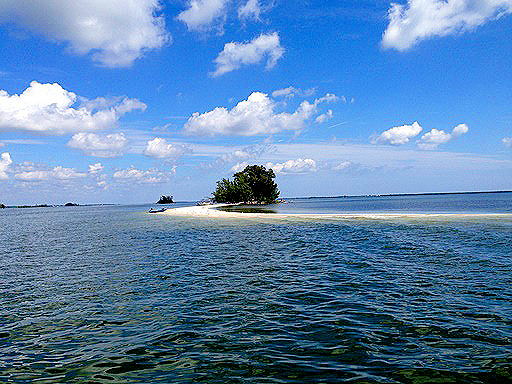 A Deep Dive into the Lagoon through Literacy is a free event organized by The Moonshot Community Action Network (MCAN). The event brings together literacy, the arts and environmental stewardship. Imagine immersing yourself in lagoon literacy! This program includes local environmental organizations who are working to preserve the Indian River Lagoon.
Missy Weiss, S.E.A a Difference, Inc., Executive Director stated: "By providing opportunities like the 'Deep Dive into the Lagoon Through Literacy' event, we are providing participants the opportunity to not only learn about the lagoon through the application of literacy and art, but also to instill a sense of environmental stewardship and community action."
According to the U.S. Fish and Wildlife Service, the Indian River Lagoon has more species of plants and animals than any other estuary in North America, including over 2,200 animal species and over 2,100 plant species—why environmental stewardship is important to this library community.
Other environmental programs offered by the library include a Spotlight Lecture: Birds of the Indian River Lagoon and a workshop: What to Know about Pruning Native Oak Trees. The Library also offers an ongoing Master Gardener's Growing Series.
For the purely bookish, the library's Book Club in a Bag service provides 10 copies of a book along with a discussion guide. This service makes it easy to start up a book club or to nurture an existing book club. 
The library offers ways to learn beyond print books with a program called Hoopla, so library visitors can instantly borrow eBooks, audiobooks, comics, movies, music and more 24/7 with their library cards. Literacy services are also offered so participants can get support to learn to read. The program provides volunteer tutors to help someone learn to read or learn English. And if you'd like to become a tutor, a free-training workshop is provided to new volunteers.
Done with books? Sit and Stitch invites participants to stitch, knit, crochet, craft while meeting new friends. Little Picassos is a hands-on arts and craft workshops for young children. Personalize your own Bracelet? Activities for teens include a workshop to make donut charms out of clay.
The Indian River County Library (Main Branch) is located at 1600 21st Street, Vero Beach, Florida 32960. The location of other nearby Indian River County Libraries can be found on its website: http://www.irclibrary.org.
The Main Library is Open:
Monday, Thursday - 10 am to 8 pm
Tuesday, Wednesday & Friday - 10 am to 5 pm
Saturday - 10 am to 4 pm
Sunday – 1pm to 5pm
For additional information, visit http://www.irclibrary.org call 772-770-5060.