In the hope of resurrecting vets from post-traumatic stress disorder, Huts For Vets is exactly what the name embodies, taking vets into the wilderness.
Paul Roger Andersen who hails from Chicago but has lived in the Rockies since his college days is the founder and executive director of Huts for Vets located in Basalt, Colorado, a town near Aspen.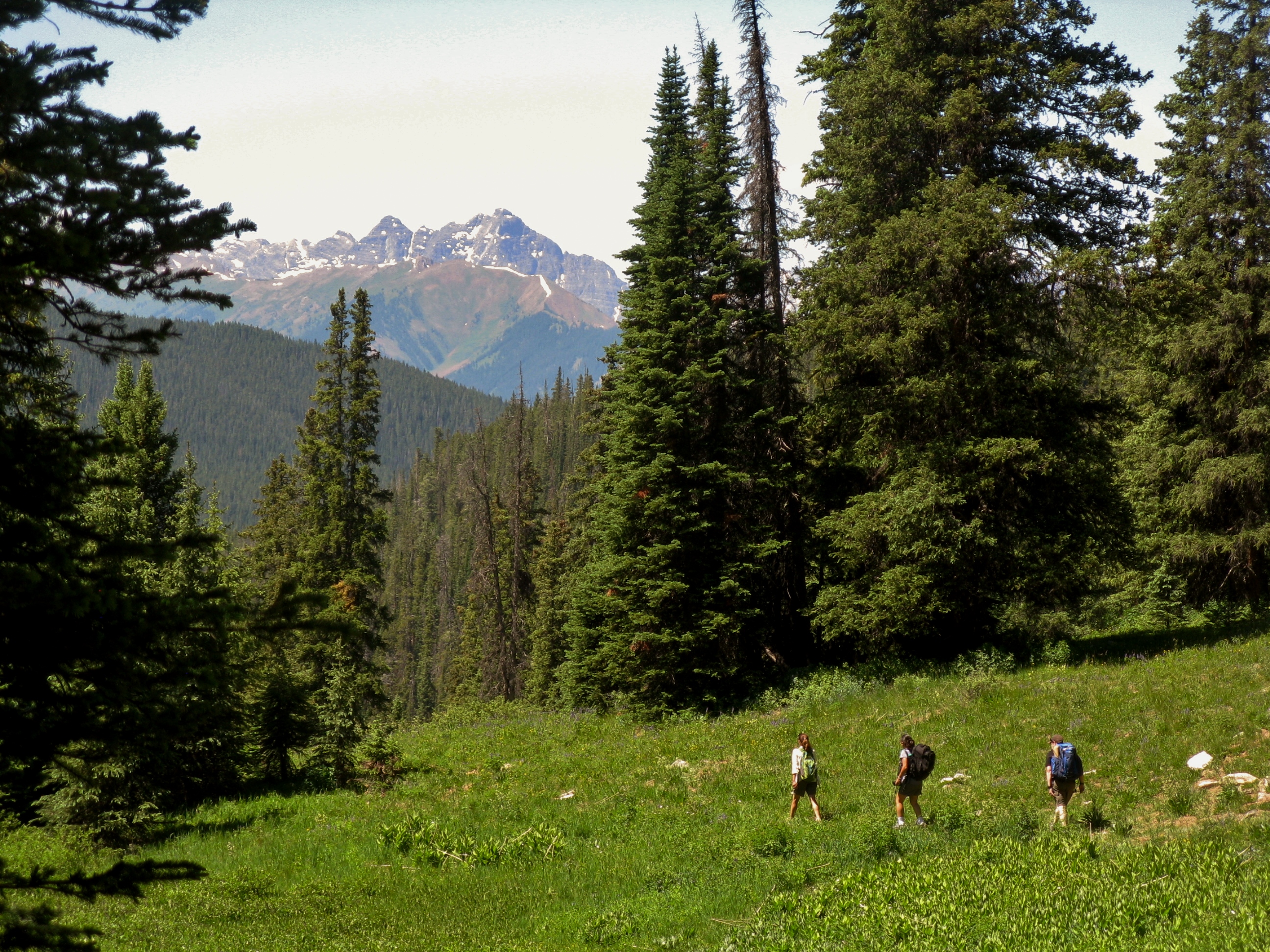 The group invited to each session of Huts for Vets is limited to 10 people, either all men or all women. Paul, says, "With gender-specific trips, the level of disclosure is deeper and easier to achieve."
Paul, who leads for the Aspen Institute a wilderness seminar for executives where they contemplate nature, ethics and philosophy in one of the 10th Mountain Trail huts, points out that he started Huts for Vets in 2013 when he read that an average of 18 vets per day committed suicide. (The number is currently 20-22 per day) His thinking was why not  have a wilderness seminar for vets too?
All hikes and  the two nights at Margy's hut include discussions of book selections which the participants were asked to read. It may be excerpts from Soren Kierkegaard's On Walking or Viktor Frankl's Man's Search for Meaning.
The Margy's hut is a part of the 10th Mountain Trail, named in honor the soldiers of the 10th Mountain Division of the U.S. Army who during World War II conquered on skis part of the mountainous terrain in Italy. Margy was the wife of the late Robert McNamara who was in the 1960's our secretary of defense.
The HFV staff is broad.
Paul's wife Lu Krueger-Andersen is one of the three psychologists and his son, Tait, is Hut Master.
There are hands-on Board members, directors of psychology, and director of operations.
Psychologists join all the hikes as a safety measure and to offer insight. The activities for these all paid-for programs start on Thursdays at 5PM with introductions and dinner and a night spent in Aspen. Friday breakfast is at 6:30AM, after which the group packs up and drives to the trail head of the 10 mile hike to Margy's hut.  There is a vehicle available for those who may have physical concerns.
Walking, having lunch together, unpacking at the hut, sitting around the fireplace are all combined with thoughts about how authors broaden our perspective of life, attitude and modes of survival. Activities in the wilderness include compass orienteering, bushwhacking to a mountain summit, and a one-hour wilderness solo for contemplative reflection. 
A new mindset emerges as one senses the special quiet of nature, views the panorama of the indomitable Rocky Mountains, is surrounded by wild flowers, and feels underfoot the lush grass.
Paul says, "We do hear back from the participants on how it changed their lives, and encouraged them to look at life with renewed purpose. Some veterans return as peer mentors and trip leaders to become part of our staff."
Edith Lynn Beer is a seasoned journalist who covers news in Colorado, Montana and Wyoming.