Carl Sagan said, "Anything else you're interested in is not going to happen if you can't breathe the air and drink the water. Don't sit this one out. Do something." And that is exactly what a group of citizens and city employees who cared about a sustainable and green environment in Steamboat Springs, Colorado did in 2005 when they started  an independent group called Green team.  Naming themselves finally as the Yampa Valley Sustainability Council, they instituted immediately the first community-based recycling facilities. They made it their business to learn about the environment, the danger of depleting natural resources, the quality of air and water, and the importance of ecology balance. Their financial support comes from donations and grants which has enabled them to hire five knowledgeable staff members. The executive director, Sarah Jones, has degrees in biology and environmental geochemistry.
Over two hundred caring volunteers help to plant and care for trees and expedite such school programs that teach youngsters to put on their lunch plate only the amount they can eat and encourages those who bring lunch to utilize reusable containers.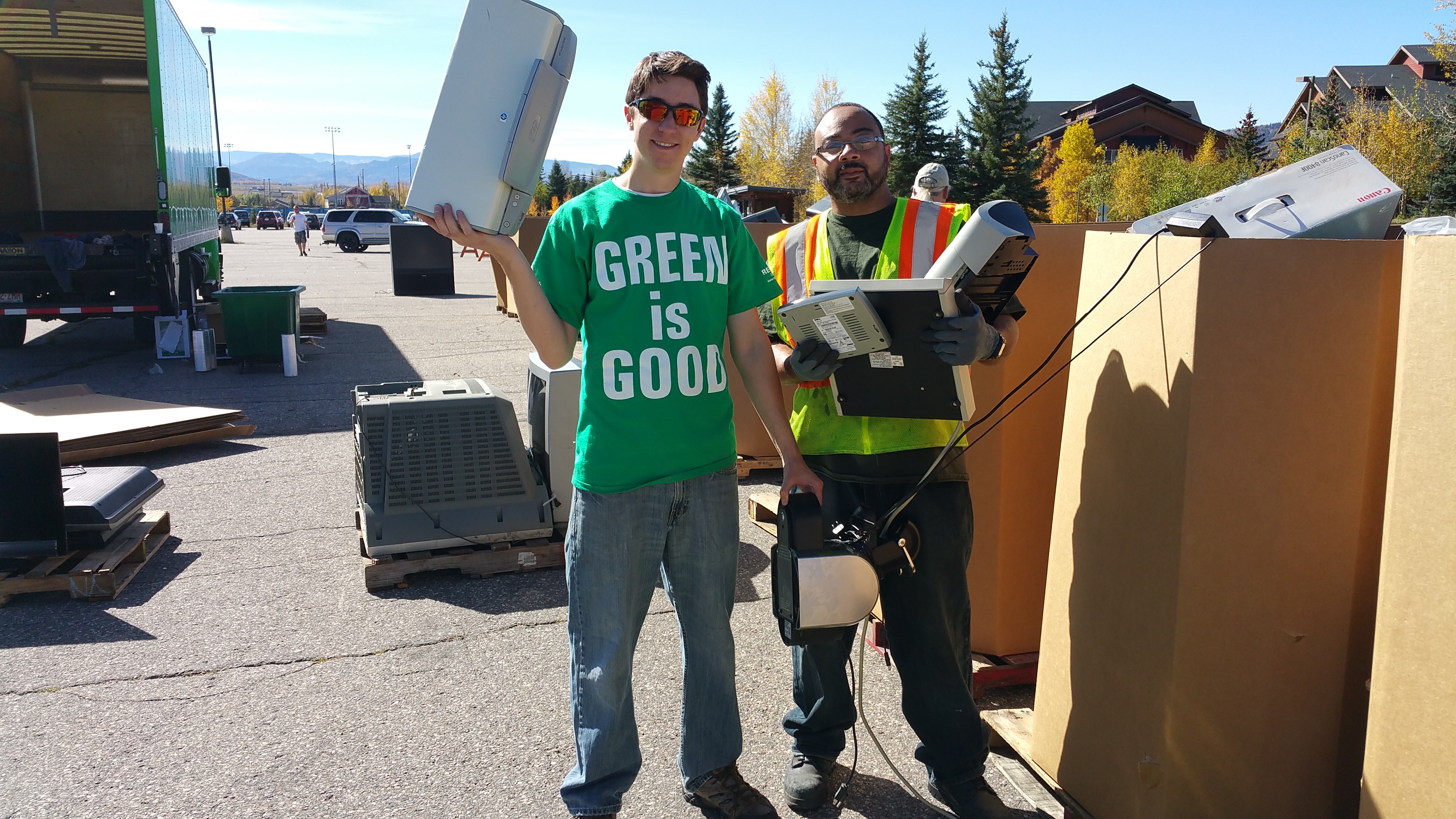 These volunteers assist on recycle day, when people donate old electronics, unused mattresses, and left-over paint.  Electronic equipment is collected by Blue Star in Denver, which describes itself as an "award-winning 501c3 social enterprise recycling electronics and other materials to create local jobs for people with autism and other disAbilities." The rebuilt equipment is then made available to those who might not be able to buy computers, printers and other such apparatuses.
Mattresses go to Spring Back Colorado, where each mattress is broken into individual components (steel, foam, ticking, cotton, wood) to recycles or re-purposes them keeping them out of landfills. Spring Back Colorado, also located in Denver, says that it has a dual purpose -  " …to employ the disenfranchised and those with barriers to employment. Our programs give employees an opportunity to re-establish themselves and strengthen their path to recovery and prosperity."
YVSC not only covers every key program of living green but they also make the information available to the public. They use the public library to offer lectures and movies about Green Energy. They provide facts about composting, wind energy, solar panel, planting or as Carl Sagan said, "Don't sit this one out. Do something."