When day trips occasionally take me to places where I have to wait a period, rather than sit in my car I'll walk and take in sights, trying to find the unusual.

Now, I understand what is "unusual" to me may not be to someone else, who may view things more logically and offer valid explanations for the way things are. Me, I sometimes dwell deeply, but instead opt most often to just peek and wonder.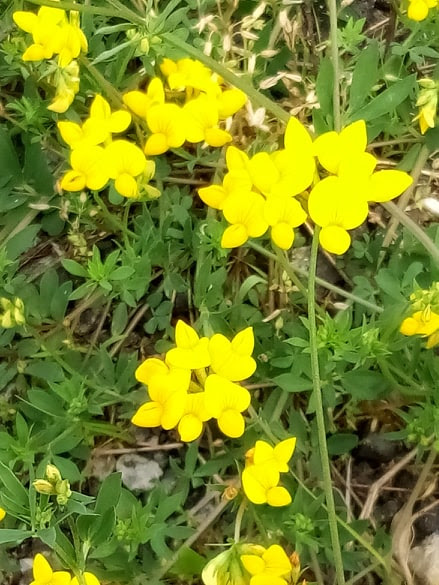 Fox example, a drive to a recent northern New Jersey industrial site - brick, cement, fencing, and tar its primary "inhabitants" - I found myself wandering over to a tiny green, grass covered hill that was fronting a new building under construction. Nearby were growing wildflowers , flourishing although just yards away the norm materials of construction work lay quietly nearby, while the nature was caressed by soft, warm breezes.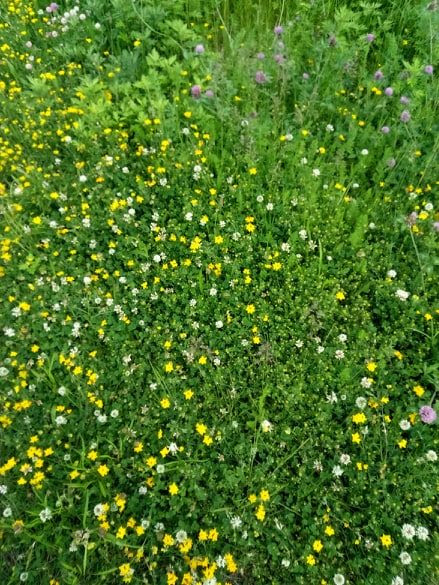 As beautiful as all the above pictured was, more fascinating for me was an extremely tiny patch of moss. Right outside the door of my car, it had found a home through a crack in the parking lot surface, and appeared to be aged by time, as well as weather and an occasional tire smothering it when entering or exiting the parking spot.

As I have often stated in other posts of my "Inspirational" blog, I am not a nature expert. Mine is an expedition to walk, look, contemplate, and admire. There are those who can explain the rust-color appearance of the moss, where the errant pieces of timber or bark among the greenery came from.

Me? I'm just glad I found it.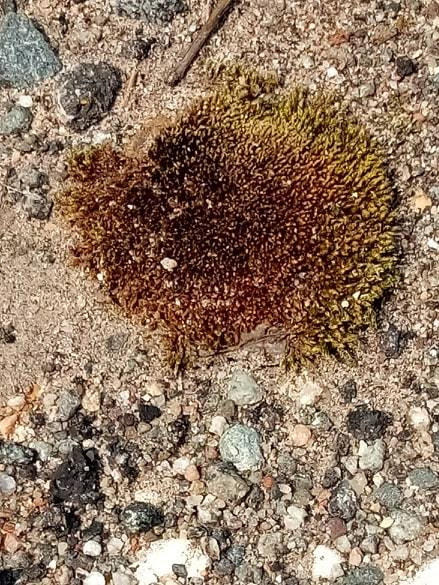 One thing is obvious to me: nature, I believe, can live anywhere. Consider: anything above ground has soil below it, and if fertile enough can yield the most beautiful surprises in the most surprising spots.