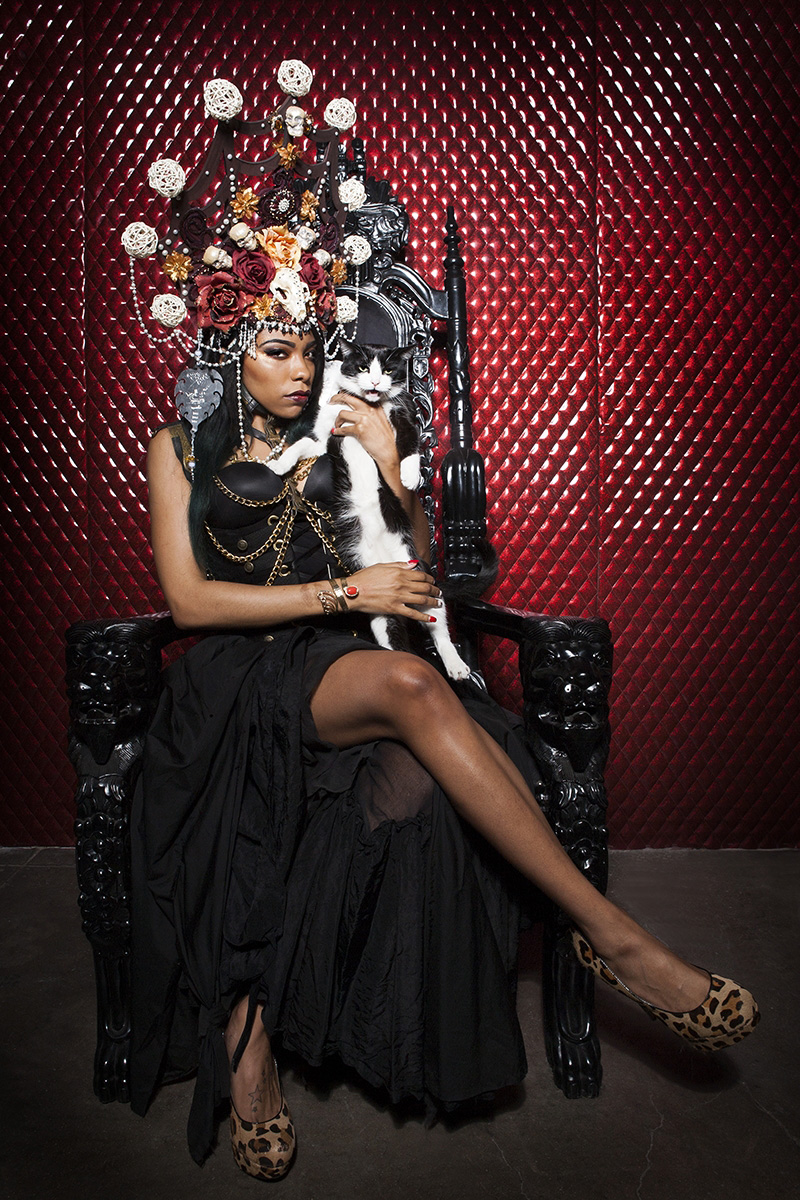 Hidden Warriors Project: Helping Women with Cancer Find Their Inner Strength
"Like a butterfly stuck in a chrysalis, waiting for the perfect moment, I was waiting for the day I could burst forth and fly away and find my home."
― Emme Rollins
Diagnosed at 19, and consequently irrevocably metamorphosed – after toiling through the murky "pupa" phase of my own uncertainty and pain – I emerged at 21, transformed into a battle-scarred survivor of pancreatic cancer.
                Already slim, the 30 pounds that slid off my bones like warm butter left me emaciated and ashen, and I found myself struggling to find my place in the wake of my old life. Over the span of two years, while in the process of undergoing two exhaustive surgeries, conditioning my lungs to function on their own again, suffering through being poked with needles 10 times a day, and shakily relearning how to walk, the world had changed. Earth had continued to revolve, but I had not spun in unison with it.
                At the risk of sounding ungrateful for surviving a tribulation many unfortunately do not, I will say this: The road to overcoming the stain cancer leaves upon the soul does not end when you are cured.
According to the National Cancer Institute at the National Institutes of Health (NIH), major depression affects approximately 25 percent of cancer patients and survivors.
                U.S. News & World Report states, "[many cancer survivors face issues of low self-esteem and self-image, and disfigurements] can deeply affect how they see themselves in the world and how they relate to other people."
                From a personal standpoint, these statistics are all too familiar. For the most part, I have largely kept silent about the depression and body image issues I have faced. Due to a surgical scar which crisscrosses my body – starting from just underneath my breasts and stretching past my navel – at 28, I still don't feel comfortable wearing anything showing my midriff, and I continue to face issues adapting to my post-cancer body.
                Therefore, when I was approached by Hidden Warriors, a New York-based nonprofit, which empowers women living with cancer to walk in an official O.C. Fashion Week show, as well as participate in an editorial photo shoot, I was enthused but still hesitant to present myself (and my scars) before an audience.
                After her mother's diagnosis of breast cancer, female visionary Marlene Sarli felt inspired to launch the Hidden Warriors Project. The name came after Sarli discovered her aunt's chest of headdresses, noting how her posture, body language and attitude changed from hopeless to powerful after trying them on. Investing her own time, funds and energy, Sarli began reaching out to professional wardrobe stylists, makeup artists, photographers and designers to manifest her dream of using makeovers to encourage women living with cancer to tap into their inner "Hidden Warrior." By adorning cancer-affected women in various headdresses, costumes and face paint during professional photo-shoots, as well as offering therapeutic modalities such as yoga and guided meditations, Hidden Warriors aims to increase each woman's self-esteem and overall sense of purpose.
                As a testament to this mission, from the moment I was invited to participate until the project's very end, everyone involved made sure I felt fully supported. On the day of my shoot, while I posed against the whimsical backdrops inside Pillar Box Studios in Los Angeles, I felt surges of power and reinvigoration course throughout my entire body.
                Two days later, as I waited backstage at O.C. Fashion Week, I again marveled at the incredible high I was experiencing. While makeup artists and hair stylists fussed over our faces and hair, the other Hidden Warriors and I simply took in our surroundings, honored to share chairs with professional models. Though it was intense, we eagerly awaited the moment in which we, the "Warrior Women," would open the entire show.
                Overall, being shot by an amazing photographer and walking a glass runway were certainly highlights of the experience, but what I find even more rewarding are the positive relationships I've developed with the other women. I'm grateful to have been blessed with the opportunity to work with an organization whose work is not only visually stunning, but encouraging, and my "warrior" images are something I will treasure for the rest of my life.
                In an era where a person's outer appearance is often the basis for how they are perceived by the world, it feels great to know that a group of people are out there helping the beauty of inner light, shine on the outside.
                For more information on Hidden Warriors, visit hiddenwarriors.org.
Brittany "Bella" Graham is the CEO of Miss Bella Graham Consulting, and a Beverly Hills-based creative marketing consultant/writer with over several years of experience in the beauty, fashion, nightlife, culture, food, lifestyle, hospitality and travel industries. Bella is also a poet and our ground reporter in Los Angeles.